Money Transfer from India to USA Made Easier with Remigos
Pay your tuition fees
Pay your university fees easily from your Indian bank account

Send money to an International Bank
Send money to an International Bank

Settle your Rent
Now pay rent to your landlord directly from your account in India
Why Choose Remigos for International Money Transfer?

Save Money With Best Rates
Get 5X superior rates than the market and save money.

No Paperwork, Fully Digital
No need to print out forms or visit banks

Whether you are sending $100 or $50,000, get in in just 24 hours.

No more gimmicks or getting fooled by banks. Pay what you see.

Trusted by 1000s. Regulated by RBI. Guaranteed by us.

Super easy to use platform and 24*7 customers support available.
Now Send Money From India to US From Your Smartphone!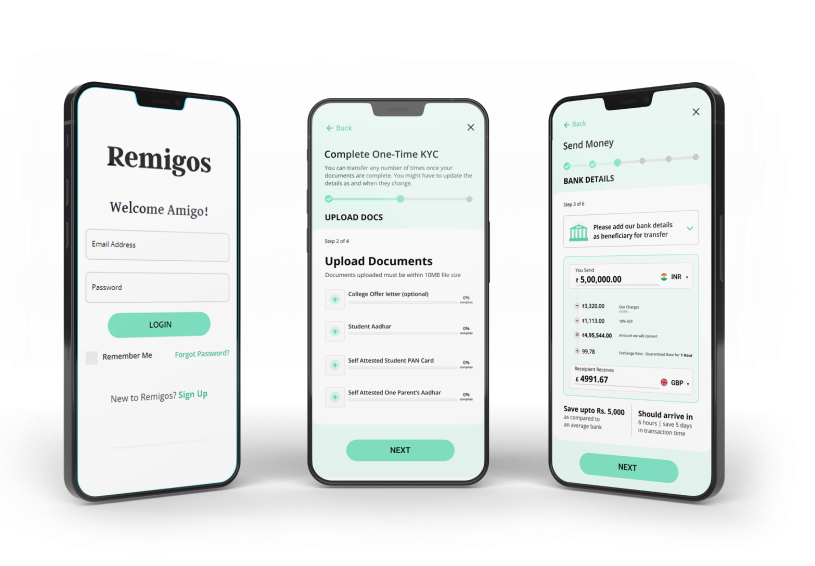 Sign up online, or on our app with an email address.

Verify your Identity
We'd just need your PAN card, Passport, Visa and College offer letter to verify your identity.

Fill in the details of your recipient's bank account and pay using bank transfer.

Easily track your transfer on our support. Get real-time updates Whatsapp.
Enjoy Safe and secure Money Transfer with Remigos

RBI Regulated
We are RBI regulated and supported by SBM bank to provide safe and secure money transfer services.

Audited Regularly
Your money is safe with us. We are regularly audited by RBI to safeguard your money.

Covered in Media
It's great to get recognized by London Business School, Indian Startup News and many more for the amazing work we are doing.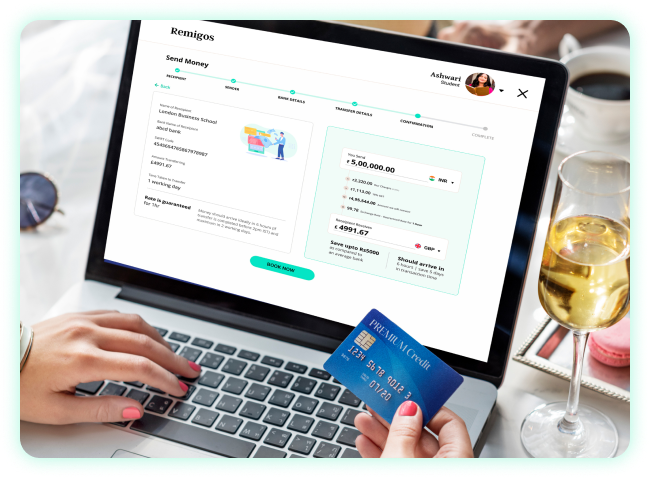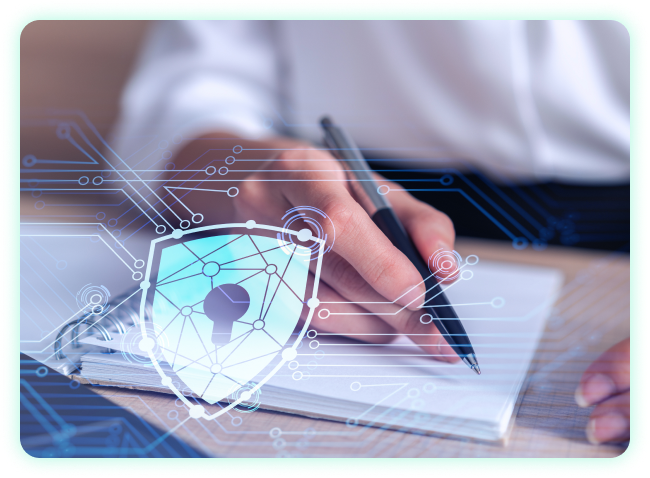 Extra-Secure Transactions
At Remigos, no one ever touches your money. You pay it directly to bank and its on the way to its destination.

Data Protection
Your personal data is always encrypted. We are transparent in how we collect and use your information to maintain complete privacy.

Trusted by Indians
Our international money transfer service is used and trusted by 1000s of Indians across the world.
Get The Best International Money Transfer Online Rates with Remigos



1GBP = 95.39 INR
mid-market rate (as on 20th June 2020)
Send Money from India to USA in Just a Few Clicks!
Lowest rates for money transfer from India to USA

Fully online and digital process

Receive funds within 12 to 48 hours

Minimal transfer charges

100% safe and secure
What Can You Do With Remigos Money Transfer Service?
Pay for Overseas Education

Send Money to Friends and Relatives

Keep A Track of All Your Transfers
Send Money from India to USA with Remigos
The influx of Indian immigrants in the United States has resulted in the need for easy and affordable money remittance services. Money transfer from India to USA is a common practice for Indians for a lot of different needs. It is a convenient way to remit funds for college fees, living costs and other expenses related to studying abroad. 

The best way to transfer money from India to USA is via Remigos. We offer a convenient and low-rate money transfer service which is better than bank transfers. We can provide you with the best rates and help you avoid unnecessary charges that would otherwise put a heavy toll on your wallet.

Remigos is a fully-fledged international money transfer provider licensed by the Reserve Bank of India. We are a reliable remittance service that offers the lowest and fastest remittance rates in India and a secure and convenient online website to execute international money transfers. 

We also let you check the exchange rate, GST and transfer fee in advance, making it a great option for those looking to save on remittance fees. Our platform is also equipped with a currency converter and steps to help you throughout the process of money transfer from India to USA.
Factors to Consider for Money Transfer from India to USA
When you go for a money transfer from India to USA, there are a few things you should keep in mind. This will help you to avoid some common pitfalls and ensure that your payment goes through as quickly and easily as possible.
Convenience

Exchange Rates

Transfer Fees

Taxes

Security
Remigos meets all these criteria, i.e. our online money transfer process offers convenient and complete security. Moreover, we offer the best exchange rates and transfer free and can help you save taxes. 
The Benefits of Choosing Remigos Money Transfer Service Over Banks & Other Forex Vendors
Remigos is a popular online remittance provider that can help you save a lot of money on your transfers.
Remigos offers a fully online money transfer process, making it possible to send money from your home computer or mobile phone. The process of money transfer from India to USA is simple, and you don't have to travel to a branch, saving you both time and money. Moreover, you can even upload your documents on the website, saving you time and effort to send money from India to USA.
Completely Safe & Secure Process
Remigos is a completely safe and secure way for money transfer from India to USA. We are licensed by the Reserve Bank of India. We also use safe and secure HTTPS connection and 2-factor authentication for added security.
In addition to money transfer from India to USA, we offer a wide range of services to help you save on foreign currency transactions. This includes international money transfers, international SIM cards, insurance packages, and much more.
Fastest Method of Transfer
With Remigos, you can send money from India to USA in a fast and convenient manner. Our fully online remittance process helps you avoid the hassle of visiting banks and signing documents. You can send money from India to USA within 12 to 48 hours. 
Save Money on Every Money Transfer
One of the benefits of choosing Remigos for your money transfer from India to USA is that you can save a lot of money on every transaction. We offer the cheapest way to transfer money from India to USA. This is because we are able to provide the best exchange rates, allowing you to save a lot of money on every transfer.
One of the many perks of choosing Remigos to send money from India to USA is the ease of use. You just have to follow 4 simple steps to transfer funds internationally from India. Our website is user-friendly, and there is a currency exchange tool to help you check the rates. There are plenty of FAQs to guide you through the entire process of money transfer from India to USA.
One of the best ways to save money on your money transfer from India to USA is to get the best exchange rates possible. Remigos provides competitive, live and transparent money transfer rates on the website. 
At Remigos, we pride ourselves on providing not only the best exchange rates but also low transfer fees. This lowers the overall cost of money transfer from India to USA.
Money Transfer to Multiple Countries
Unlike other money transfer services, Remigos provides remittance services to multiple countries. You can send money from India to USA, UK, Australia, and Canada.
Frequently asked questions
Hear what others have said
Moving to London involved so many aspects to be looked into, that it has been a huge relief working with Remigos. They were transparent in their working, forthcoming in their approach & put me at ease with their professionalism. I could trust them with the entire process being reliable & with the best rates for me, saving me the trouble of having to compare different options available for forex remittance. I have gladly recommended them to fellow students & peers moving & living abroad!
Asawari
Student, London School of Economics
the SIM Card Service... experience was seamless and convenient. .... SIM I ordered arrived at my doorstep in my home country even before I came to the UK. It was as easy as One, Two, Three !!
Vardhman Jhaveri
London Business School
As a student, it wasn't easy for me to find the right platform for such transactions apart from the traditional methods using banks (which usually takes weeks) but the process with Remigos was swift, easy and hassle free.
Prerana Haragadde Surendra
Monash University, Australia
I had a splendid experience with Remigos who helped facilitate a fund transfer from India to the UK. Special shout out to the team holding my parents' hands throghout. The transaction went through as a breeze. I would definitely recommend Remigos and good luck to their team!
Shankar
Student, London Business School
Remigos was the best remittance experience - seamless, quick, and at affordable fees!
Sahil
Student, London Business School
Remigos has one of the best rates and the team is trustworthy is always ready to help you as and when you need! After the initial documentation process, it was super easy, quick and cheap to transfer money. I could also transfer larger amounts without any problem. Would highly recommend!
Anmol Manocha
Student, London Business School
Other Countries Where You can Send Money